Image: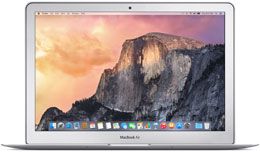 2017 Apple MacBook Air 13"
Give us a few details about your computer to help us provide you with the highest quote.
Text:
Please Note: The EMC number on the bottom of this model is 3178. If you bought yours before June of 2017 and the EMC on the bottom says 2925 you have the 2015 model.